padres have been playing REALLY well lately… 7 straight home wins, 4 straight series wins, a winning month, and on and on…
it's strange watching this team… they're doing things that are very un-padres like (especially looking at season's past): picking off players (tied for first in the NL: 9) and stealing bases (tied for first in the NL: 23)
it all makes for a fun and exciting season
it's always nice seeing a fangraph like this: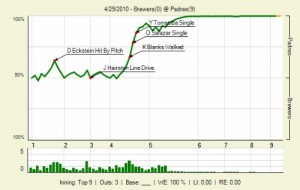 tomorrow is clayton richard v. dave "angry" bush… i'll be there — gonna get the shrek poster printed out so hopefully he starts. oh yea, and tomorrow is beerfest… i dunno how padres marketing managed it, but they got the broken lizard guys to appear.
…i will be asking for zj's and liters of cola…
oh yea… i get a semi when i see this too: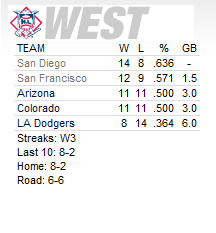 and if you're keeping track, the padres magic number is 141… ha!