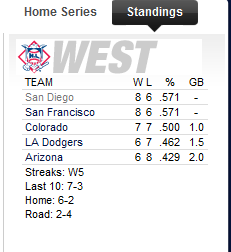 yea yea… i know it's suuuper early to be looking at this sorta thing… but c'mon! they've been playing well lately.
it's nice to see that they're keeping up their mission of being aggressive on the bases… pitching's been pretty solid as of late too…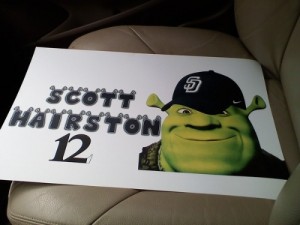 andy and i will be at the ballpark today… andy's got his sign and i need to get a mini broom… SWEEP IT, FATHERS!
keep it up, padres… i got $50 on the line