it's been a loooong couple of weeks for me… not only do i have a plateful at work, i got several projects for gorirra i gotta take care of.
i LOVE procrastinating… i actually wanted to write this post earlier in the week, but, well… you know how that goes?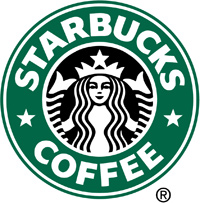 so anyway, i wanted to work in "solitude" so i hit up a starbucks over by my place that doesn't get much business. i get in and just as i thought… not many people in there and there was a big table for me to set up my laptop and other crap
i go to the baristas and ask about the wireless and apparently it's not just for t-mobile hot spots or at&t users anymore! all i had to do was get a starbucks card and then register it… i'd then have 2 free hours of wifi there everyday.
i was looking at the card's rewards and they're pretty good… especially the free drink on your birthday.
after 5 stars (you get a "star" each time you pay with the card), you get to customize your drink with syrups, butterfingers, cheeseburgers, etc.
after 30 stars, you get a free drink after 15 stars
not bad… i'd really just like the free wireless angle of it — they had me at hello
so anyway, i was talking to the baristas there cuz they looked pretty bored and i mentioned foursquare and how i want to be the mayor of the place.
i swear they looked at me like i was a visitor from the future… "whaaaaat? fouurrsqqquareee?"
they mentioned that they got a letter about it, but they didn't quite grasp it… so this means i shouldn't be mayor of this particular one — they wouldn't know what to do…